WE FEEL THE DIFFERENCE
We want our kids to fall in love with the freedom and joy of cycling. We want to see smiling faces rather than watch our mini-friends struggle with heavy, low-quality toys. With Orbeas MX Junior lineup, finding a real machine like yours that is scaled down for small riders becomes a reality.
These bikes are noticably lightweight and make use of smaller brake levers, saddles and pedals because comfort, control and fun arent only for adults. Multiple wheel sizes, configurations and, most importantly, several color options will fuel a growing passion. MX Junior bikes are designed to last a lifetime, so the bike is ready to change hands and be passed down to more junior riders. Enjoy cycling as a family as long as possible.
MULTIPLE WHEEL SIZES
MX Junior is built for riders ages 2 to 14 and is offered in 12, 16, 20, 24 and 27.5 wheel sizes.
MX Junior 12: from 2 to 4 years
MX Junior 16: from 3 to 5 years
MX Junior 20: from 4 to 7 years
MX Junior 24: from 2 to 4 years
MX Junior 27.5: from 9 to 14 years
With a more than 175 year history, Orbea is steeped in heritage. Founded in 1840, Orbea began as a gun and rifle manufacturer. By 1930, Orbea had begun to produce bicycles and by 1934, they took part in they're first Tour de France. Since then, Orbea has not looked back.
The 2019 National Enduro Champs, Djouce, Co. Wicklow, the Orbea Rallon Claiming 2 national titles in tough conditions.
Based in Mallibia, Spain, Orbea have been producing Championship winning bikes for decades. Proud to be competitive at the highest level, Orbea use the expertise and knowledge they gain in competition to produce bikes for every cyclist, From MX16 bikes for tikes learning to ride their first bike, through MX50 bikes for simple reliable fun at a cost effective price right up to super bikes like the Rallon M-Ltd or the Orca M-Ltdi, Orbea produce bikes for every rider.
Bikeology have been Irelands premier Orbea dealer since 2014. Proud to ride Orbea bikes, we offer select models as demo bikes so that YOU can try before you buy. As part of the Orbea Genius Program, we have a great selection of demo bikes ready to ride to prove to you that these bikes are at least as good as any other bikes on the market, Probably better!
Warranty and Service
At Bikeology, we pride ourselves on our aftersales service and the quality of the products we sell. If we can't stand over a product or a service, then we simply don't sell it.
Every bike we sell comes with a lifetime warranty on the frame. A lifetime warranty on the frame entitles you to a new frame should there be any failure caused by fatigue or defective manufacture. Should this unlikely failure happen, we will process your warranty claim and rebuild your bike from the ground up completely free of charge*.
All other parts fall under the manufacturers warranty, but rest assured, we will do everything we can to get your bike back running smooth as silk as soon as possible, after all, you put your confidence in Bikeology. Should a problem arise, well, now it's our time to prove you made the right decision in Bikeology.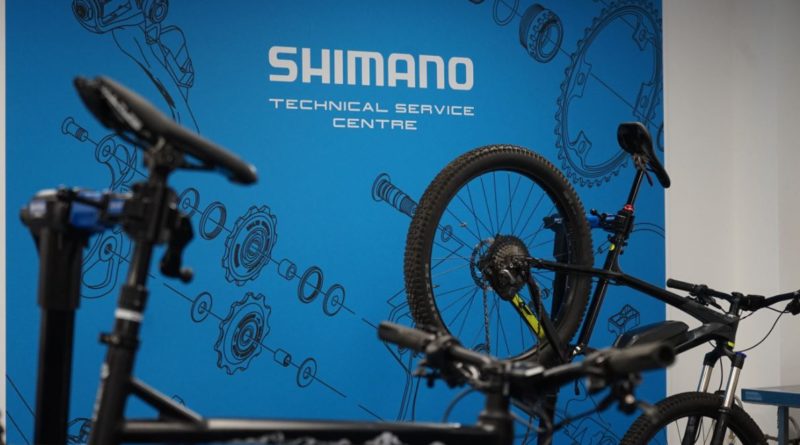 Two years FREE servicing**
As part of our drive to make your cycling experience the best it can be, we offer two years FREE servicing with every bike we sell.
What does this actually mean?
ALL labour charges are waived for 2 years from the date of purchase. For example, if your bike needed a service and a new tyre, the typical cost would be €40 plus €16 for a basic tyre. With our two years FREE servicing, this would only cost €16. If your gears need an adjustment, no charge at all!!! Buckled a wheel? Don't worry, no charge at all!!! Annual service, No Charge……you get the idea!!! ZERO Labour charges for two years**.
*Any new parts needed will be assessed on a case by case basis.
** Fork, Shock and Dropper seatposts not included.
| | |
| --- | --- |
| Model | MX 12 |
| Wheel Size | 12 |
| Gearing | 0 |
| Frame | Orbea Mx12 Magnesium 2021, 100x9 QR, 27.2 Seat Post |
| Fork | Orbea Mx12 Magnesium 2021, 100x9 QR |
| Handlebar | Orbea Alu integrated cockpit 400mm |
| Grips | Kids� high-density foam cuff, 85mm + Cuff protector |
| Wheels | Alloy Rim 20H with Alloy Hub with safety screws |
| Tyres | Kids 12-1/2"_2-1/4" Black Reflec |
| Seatpost | Digit Kids 27.5x250 |
| Saddle | Kids 12� DDKDJ16 Black with handle 200x145 |
Please note: Manufacturers can sometimes change the specification of the products from time to time.
| | |
| --- | --- |
| Colours | Blue (Matte) / Orange (Gloss), Chameleon - Mint (Gloss) |
| Sizes | 12 |
| Brand | Orbea |
| Model Year | 2022 |
| Barcodes | 8434446086793, 8434446086809 |
| SKUs / Part Numbers | M00112I1, M00112I2 |