The Precaliber 16 Freewheel makes it easy and fun for kids to learn how to ride. This bike has one speed and two handbrakes, so your child can gain confidence using brake levers. It also has a handle integrated into the saddle so you can guide while they ride and tool-free training wheels that are super easy to install and remove. It's a great fit for kids aged 4-5, between 39?46? (99?117 cm) tall.

You're excited to teach your little one how to ride, and want to make it a great memory. You're looking for a bike that's fun and simple to use, yet helps your child practise the skills they'll need for big kid bikes ? like using hand brakes. You don't want to settle for a big box brand because you know the value of a high-quality bike that will keep your kid confident and in control.

This kid-friendly bike has a lightweight Alpha Silver Aluminium frame, one speed and two hand brakes with kid-sized levers that are easy to pull. Plus, tool-less training wheels that can be installed and removed at the turn of a dial and a saddle with an integrated handle that can be swapped out for an integrated rear light mount.

When it comes to your child's first bike, you want to make sure they're riding something that's comfortable, durable and fun. Each of our bikes, all the way down to the smallest size, is built to our highest standards, so you can feel confident when you choose Trek for your family.
- One speed is all you need ? a simple set-up gives kids confidence and helps them stay in control
- You can replace the saddle's integrated handle with an integrated light mount to boost visibility on family adventures and solo excursions
- This bike is hand-me-down heaven: it's built to last, so younger siblings can inherit this bike and it'll still feel like new
- Like all Precaliber bikes, the frame is lower so it's easier for kids to stand over and hop on and off
- Investing in a kids' bike from an established bike brand is worth it ? Trek kids' bikes are designed and assembled by people who know bikes

Integrated handle
Hidden handle under the saddle helps you guide your child while they learn to ride.

Toolless training wheels
When your little one is ready to ditch the training wheels, the only tools you'll need are your hands.
Warranty and Service
At Bikeology, we pride ourselves on our aftersales service and the quality of the products we sell. If we can't stand over a product or a service, then we simply don't sell it.
Every bike we sell comes with a lifetime warranty on the frame. A lifetime warranty on the frame entitles you to a new frame should there be any failure caused by fatigue or defective manufacture. Should this unlikely failure happen, we will process your warranty claim and rebuild your bike from the ground up completely free of charge*.
All other parts fall under the manufacturers warranty, but rest assured, we will do everything we can to get your bike back running smooth as silk as soon as possible, after all, you put your confidence in Bikeology. Should a problem arise, well, now it's our time to prove you made the right decision in Bikeology.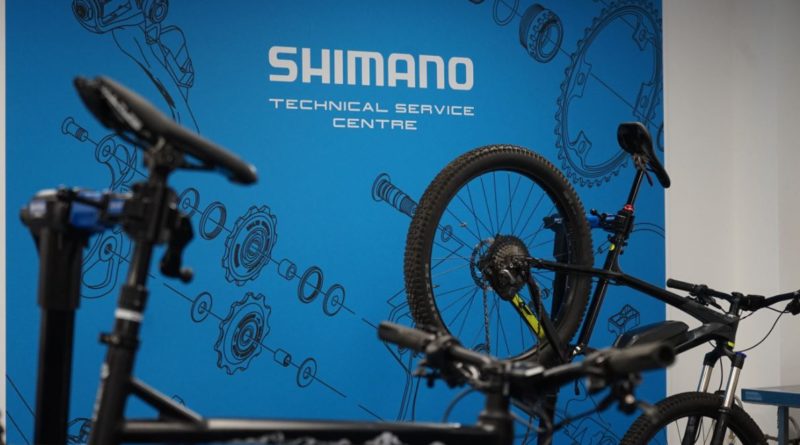 Two years FREE servicing**
As part of our drive to make your cycling experience the best it can be, we offer two years FREE servicing with every bike we sell.
What does this actually mean?
ALL labour charges are waived for 2 years from the date of purchase. For example, if your bike needed a service and a new tyre, the typical cost would be €40 plus €16 for a basic tyre. With our two years FREE servicing, this would only cost €16. If your gears need an adjustment, no charge at all!!! Buckled a wheel? Don't worry, no charge at all!!! Annual service, No Charge……you get the idea!!! ZERO Labour charges for two years**.
*Any new parts needed will be assessed on a case by case basis.
** Fork, Shock and Dropper seatposts not included.
Trek began in 1976, when a pair of determined guys set out to make the best bicycles the world had ever seen. Their vision was grounded in unswerving principles: the product would be of the highest quality craftsmanship and it would bring the joy of cycling to a broader audience.
It was this philosophy that brought Bikeology and Trek together. We know that a quality bike will bring joy and passion to people from all walks of life. With our partnership with Trek, we will continue to bring the joy of the bicycle to more and more people. Some will simply use the bicycle as a tool in their daily life, for others, the bicycle will become a passion that will define the course of their life.
Bikeology and Trek have one thing in common, we are driven by adventure, guided by our history, inspired by community, enchanted by the freedom of the open road and committed, always, to creating, using and providing the world's greatest bicycles.
| | |
| --- | --- |
| Frame | Size 16" wheel, UNI, Aluminium, Alloy kid's frame, 16" size, cantilever brake mounts |
| Wheel Size | Front 16 |
| Wheel Size | Rear 16 |
| Fork | Kid's steel fork, cantilever brake mounts |
| Fork | Unknown |
| Gears | HUB, UNBRANDED, Unbranded, 1 Gears |
| Tyres | BONTRAGER, Bontrager |
| Tyres | UNBRANDED, Unbranded |
| Tyres | UNKNOWN, Unknown |
| Kickstand | UNKNOWN, Unknown |
| Front Brake | VH, UNBRANDED, Alloy linear-pull // linear pull brakes Kids', alloy, Unbranded, Rim brake (calliper) with hydraulic actuation |
| Rear Brake | VH, UNBRANDED, Alloy linear-pull // linear pull brakes Kids', alloy, Unbranded, Rim brake (calliper) with hydraulic actuation |
| Crankset | UNBRANDED |
| Chain | UNBRANDED |
| Headset | UNBRANDED |
| Handlebar | UNBRANDED |
| Stem | BONTRAGER |
| Bartape / Grips | UNBRANDED |
| Saddle | UNBRANDED |
| Front Light | UNKNOWN |
| Rear Light | UNKNOWN |
Please note: Manufacturers can sometimes change the specification of the products from time to time.
| | |
| --- | --- |
| Colours | DARK AQUATIC, MULSANNE BLUE, PINK FROSTING, VOLT |
| Sizes | 16" WHEEL |
| Brand | Trek |
| Model Year | 2023 |
| Barcodes | 601479130528, 601479130580, 601479130603, 601479130641 |
| SKUs / Part Numbers | 5271591, 5271592, 5271593, 5271594 |