District+ 1C Lowstep is a dependable electric bike built to make getting around your city super fun and easy. It has low-maintenance internal gearing, a reliable Bosch e-bike system, and a coaster brake plus a front hydraulic disc brake for reliable, all-weather stopping power. Plus, it comes with all the utility features you need for daily rides, like mudguards, lights, a front basket and a MIK rear rack.

You rely on your bike most days for getting around town. You want to upgrade to a powerful, reliable and low-maintenance e-bike with a rear coaster brake and all the essential utility features that make daily riding a breeze.

A sleek Alpha Smooth Aluminium frame with a lowstep geometry and internal cable routing, a Bosch Active Line (250 W, 40 Nm) motor that helps you sustain speeds up to 25 km/h, your choice of a 300 Wh, 400 Wh or 500 Wh battery, and a Purion controller. A dependable and low-maintenance Shimano Nexus 7-speed internal drivetrain, a front hydraulic disc brake and a rear coaster brake, powerful hydraulic disc brakes, extra wide 50c tyres for more stability and ergonomic grips. Plus, utility features like mudguards, lights, a lock, a front basket, a MIK rear rack and a kickstand.

District+ 1C Lowstep is a dependable electric city bike with a reliable and powerful Bosch pedal-assist system. It comes with a low-maintenance drivetrain, a rear coaster brake and everything you need for daily riding so you can focus on having a blast on your bike.
- The lowstep frame geometry makes it easy to mount and dismount
- Available with your choice of a 300 Wh, 400 Wh or 500 Wh battery
- It comes equipped with lights, mudguards, a lock, a front basket and a MIK rear rack so you're ready to ride right from the start
- The Purion controller has a Walk Assist feature that helps you push your bike out of steep car parks and bike cellars
- Like bikes with coaster brakes? Then this is the one for you!

What is the range?
To see how far you can ride your electric bike on a single charge, check out Bosch?s range calculator. We?ve auto-filled the variables for this bike model and the average rider, but you can make adjustments to get your most accurate estimate.
Warranty and Service
At Bikeology, we pride ourselves on our aftersales service and the quality of the products we sell. If we can't stand over a product or a service, then we simply don't sell it.
Every bike we sell comes with a lifetime warranty on the frame. A lifetime warranty on the frame entitles you to a new frame should there be any failure caused by fatigue or defective manufacture. Should this unlikely failure happen, we will process your warranty claim and rebuild your bike from the ground up completely free of charge*.
All other parts fall under the manufacturers warranty, but rest assured, we will do everything we can to get your bike back running smooth as silk as soon as possible, after all, you put your confidence in Bikeology. Should a problem arise, well, now it's our time to prove you made the right decision in Bikeology.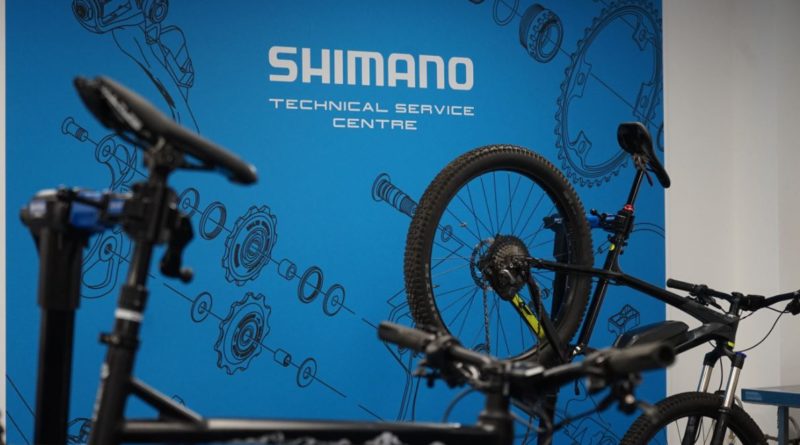 Two years FREE servicing**
As part of our drive to make your cycling experience the best it can be, we offer two years FREE servicing with every bike we sell.
What does this actually mean?
ALL labour charges are waived for 2 years from the date of purchase. For example, if your bike needed a service and a new tyre, the typical cost would be €40 plus €16 for a basic tyre. With our two years FREE servicing, this would only cost €16. If your gears need an adjustment, no charge at all!!! Buckled a wheel? Don't worry, no charge at all!!! Annual service, No Charge……you get the idea!!! ZERO Labour charges for two years**.
*Any new parts needed will be assessed on a case by case basis.
** Fork, Shock and Dropper seatposts not included.
Trek began in 1976, when a pair of determined guys set out to make the best bicycles the world had ever seen. Their vision was grounded in unswerving principles: the product would be of the highest quality craftsmanship and it would bring the joy of cycling to a broader audience.
It was this philosophy that brought Bikeology and Trek together. We know that a quality bike will bring joy and passion to people from all walks of life. With our partnership with Trek, we will continue to bring the joy of the bicycle to more and more people. Some will simply use the bicycle as a tool in their daily life, for others, the bicycle will become a passion that will define the course of their life.
Bikeology and Trek have one thing in common, we are driven by adventure, guided by our history, inspired by community, enchanted by the freedom of the open road and committed, always, to creating, using and providing the world's greatest bicycles.
Please note: Manufacturers can sometimes change the specification of the products from time to time.
| | |
| --- | --- |
| Colour | |
| Sizes | |
| Brand | Trek |
| Model Year | 2023 |
| Barcode | 601842511978 |