The Domane+ SLR 6 is a category-redefining carbon e-road bike that doesn't look, fit or feel like a standard e-bike. It's built on an 800 Series OCLV Carbon frame that hides a compact and refined motor to elevate your ride with natural-feeling assist. The motor quietly blends in with the elements, all but disappearing under you on peaceful solo spins and club rides, so you stay more connected to the experience while enjoying extra power for crushing climbs and long, epic adventures. To top it all off, you get to enjoy the blazing fast shifting of a Shimano 105

You?re looking for a high-end carbon e-road bike that's super light, super discreet and super quiet. Versatility is important, and you want the ability to roll on everything from smooth tarmac to rough gravel. You also want the advantage of a quick and precise 105 Di2 wireless electronic drivetrain.

Our best and lightest 800 Series OCLV Carbon frame with rear IsoSpeed. A powerful 50 Nm TQ harmonic pin ring motor that assists up to 20 mph (25 km/h in Europe), a 360 Wh integrated battery, an integrated smart LED display and discreet top-mounted controls for toggling through assist modes. Aeolus Pro 37 OCLV Carbon wheels, Shimano 105 2x12 Di2 wireless electronic drivetrain, carbon cranks, a vibration-absorbing Bontrager Pro Iso-Core handlebar and a RCS Pro stem that fully integrates your cables for a sleek look.

Our best Domane+ carbon frame and most discreet electric drive system gives you the added boost you want without sacrificing sleek looks and impressive performance. The new wireless electronic Shimano 105 Di2 delivers crisp, fast shifts.
- The TQ harmonic pin ring motor is impressively discreet, compact, light and whisper-quiet, and offers a powerful assist up to 20 mph (25 km/h in Europe)
- The smart charge port, sleek integrated display and discreet controls keep the bike looking and feeling like a traditional road bike
- Stable endurance geometry partners with road-smoothing rear IsoSpeed that absorbs bumps in the road for a smoother, more comfortable ride
- On long rides, you can add on a Range Extender that fits neatly in the bottle cage and gives you the power you need to go the extra distance
- It comes equipped with a 2x Shimano drivetrain and fast 32 mm tyres for the road, but can fit up to 40 mm tyres when you want more off-road versatility

A compact, quiet and mighty e-system
The TQ harmonic pin ring motor is super efficient with an amazing range-to-weight-to-speed ratio. It's ultra-compact, whisper-quiet and offers an unbelievably natural-feeling assist up to 20 mph (25 km/h in Europe).

Ultra-lightweight
The Domane+ SLR is our lightest e-bike ever, thanks to our best and lightest 800 Series OCLV Carbon and a smart frame designed to shave weight.

Designed to go the distance
An integrated 360Wh battery is hidden in the downtube and offers an impressive range of around 100 kilometers in Eco mode.

Optional Range Extender
Explore farther with an optional 160Wh Range Extender that gives you an extended total range of around 145 kilometers in Eco mode. Want even more miles? The Trek Connect App lets you customize your assist to extend your range even more.

The smooth advantage
Newly refined IsoSpeed soaks up fatiguing bumps and saves weight so you can ride stronger for longer.

Real road feel
A road-specific tune, road bike Q factor, and intuitive mode change buttons on the hoods make Domane+ SLR feel and handle like a traditional bike with the added benefits of electric.
Warranty and Service
At Bikeology, we pride ourselves on our aftersales service and the quality of the products we sell. If we can't stand over a product or a service, then we simply don't sell it.
Every bike we sell comes with a lifetime warranty on the frame. A lifetime warranty on the frame entitles you to a new frame should there be any failure caused by fatigue or defective manufacture. Should this unlikely failure happen, we will process your warranty claim and rebuild your bike from the ground up completely free of charge*.
All other parts fall under the manufacturers warranty, but rest assured, we will do everything we can to get your bike back running smooth as silk as soon as possible, after all, you put your confidence in Bikeology. Should a problem arise, well, now it's our time to prove you made the right decision in Bikeology.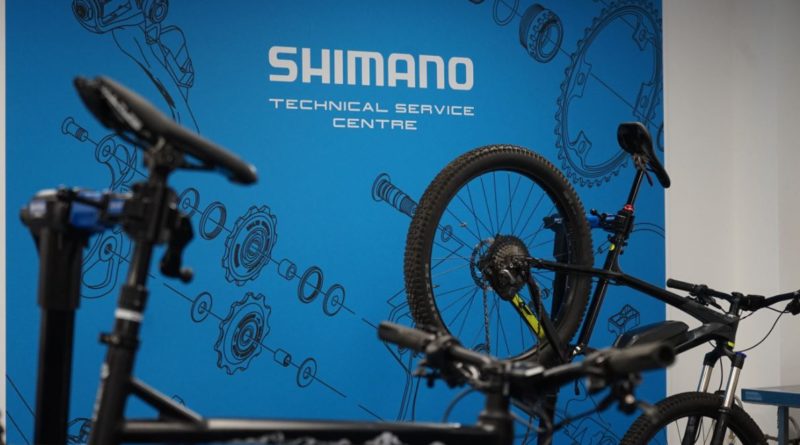 Two years FREE servicing**
As part of our drive to make your cycling experience the best it can be, we offer two years FREE servicing with every bike we sell.
What does this actually mean?
ALL labour charges are waived for 2 years from the date of purchase. For example, if your bike needed a service and a new tyre, the typical cost would be €40 plus €16 for a basic tyre. With our two years FREE servicing, this would only cost €16. If your gears need an adjustment, no charge at all!!! Buckled a wheel? Don't worry, no charge at all!!! Annual service, No Charge……you get the idea!!! ZERO Labour charges for two years**.
*Any new parts needed will be assessed on a case by case basis.
** Fork, Shock and Dropper seatposts not included.
Trek began in 1976, when a pair of determined guys set out to make the best bicycles the world had ever seen. Their vision was grounded in unswerving principles: the product would be of the highest quality craftsmanship and it would bring the joy of cycling to a broader audience.
It was this philosophy that brought Bikeology and Trek together. We know that a quality bike will bring joy and passion to people from all walks of life. With our partnership with Trek, we will continue to bring the joy of the bicycle to more and more people. Some will simply use the bicycle as a tool in their daily life, for others, the bicycle will become a passion that will define the course of their life.
Bikeology and Trek have one thing in common, we are driven by adventure, guided by our history, inspired by community, enchanted by the freedom of the open road and committed, always, to creating, using and providing the world's greatest bicycles.
Please note: Manufacturers can sometimes change the specification of the products from time to time.
| | |
| --- | --- |
| Colour | |
| Sizes | |
| Brand | Trek |
| Model Year | 2023 |
| Barcode | 601842756690 |