The Boone 6 Disc is a carbon cyclocross racing bike that's built for crushing any CX course ? even the most legendary on the UCI circuit. The sleek, lightweight carbon frame has terrain-smoothing Rear IsoSpeed and is trimmed with parts that perform in any conditions, like a robust GRX drivetrain, vibration-absorbing handlebar and powerful disc brakes that deliver stopping power on bumpy, muddy terrain.

Your happy place is in mid-air, bunny hopping over barriers and you race every course in pursuit of that top spot on the podium. You want a high-end CX racing bike designed to help you get there and look great doing it.

A svelte, ultra-lightweight 600 Series OCLV Carbon frame with Rear IsoSpeed for comfort and traction, hidden cable routing for added protection from the elements, a Trek IsoSpeed Cross carbon fork, 1x11 Shimano GRX drivetrain, Bontrager Elite IsoZone handlebar and powerful flat-mount hydraulic disc brakes that provide precision stopping power in even the messiest conditions.

If you love crushing frites almost as much as crushing flyovers, the Boone's the bike for you. It's made for pure speed and podium-topping performance on every section of course, in any conditions.
- Shimano GRX is designed specifically for rough rides ? you get great chain retention and a better grip on the hoods and levers
- This bike was designed with input from cyclocross royalty, so you can trust it to handle everything from hurdles to sand pits
- The Rear IsoSpeed cuts down on the fatiguing impacts of rough courses and increases compliance, giving you more traction when it matters
- Boone's cross-specific geometry and tube shapes make shouldering easy, so you can dominate all aspects of a race, including run-ups
- Carbon rules on the cross course ? it's lighter, more forgiving and more efficient than aluminium

Smooth is fast
IsoSpeed takes the edge off body-beating course bumps and gravel chatter so you can stay stronger longer, without giving up any pedalling efficiency.

Cross racing tech
Our exclusive technologies give you and our pro racers the race-ready details that will keep you out in front: Ultra-stable and compliant IsoSpeed fork. Smarter cable routing. Better shoulderability. Rugged 3S chain keeper.

Shimano GRX
Shimano GRX was designed from the ground up for gravel adventure. With its gravel-specific ergonomics, optimised gearing options, rugged reliability and quiet, stable drivetrain, GRX sets itself apart from the rest of the component world.
Warranty and Service
At Bikeology, we pride ourselves on our aftersales service and the quality of the products we sell. If we can't stand over a product or a service, then we simply don't sell it.
Every bike we sell comes with a lifetime warranty on the frame. A lifetime warranty on the frame entitles you to a new frame should there be any failure caused by fatigue or defective manufacture. Should this unlikely failure happen, we will process your warranty claim and rebuild your bike from the ground up completely free of charge*.
All other parts fall under the manufacturers warranty, but rest assured, we will do everything we can to get your bike back running smooth as silk as soon as possible, after all, you put your confidence in Bikeology. Should a problem arise, well, now it's our time to prove you made the right decision in Bikeology.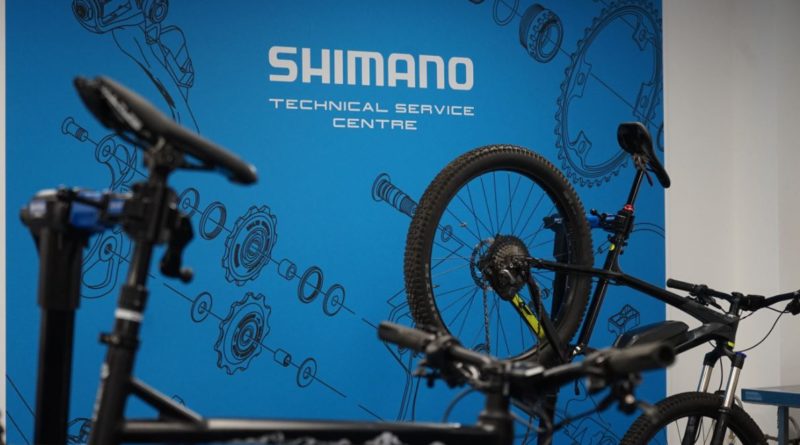 Two years FREE servicing**
As part of our drive to make your cycling experience the best it can be, we offer two years FREE servicing with every bike we sell.
What does this actually mean?
ALL labour charges are waived for 2 years from the date of purchase. For example, if your bike needed a service and a new tyre, the typical cost would be €40 plus €16 for a basic tyre. With our two years FREE servicing, this would only cost €16. If your gears need an adjustment, no charge at all!!! Buckled a wheel? Don't worry, no charge at all!!! Annual service, No Charge……you get the idea!!! ZERO Labour charges for two years**.
*Any new parts needed will be assessed on a case by case basis.
** Fork, Shock and Dropper seatposts not included.
Trek began in 1976, when a pair of determined guys set out to make the best bicycles the world had ever seen. Their vision was grounded in unswerving principles: the product would be of the highest quality craftsmanship and it would bring the joy of cycling to a broader audience.
It was this philosophy that brought Bikeology and Trek together. We know that a quality bike will bring joy and passion to people from all walks of life. With our partnership with Trek, we will continue to bring the joy of the bicycle to more and more people. Some will simply use the bicycle as a tool in their daily life, for others, the bicycle will become a passion that will define the course of their life.
Bikeology and Trek have one thing in common, we are driven by adventure, guided by our history, inspired by community, enchanted by the freedom of the open road and committed, always, to creating, using and providing the world's greatest bicycles.
| | |
| --- | --- |
| Frame | Size 56, UNI, Carbon, 600 Series OCLV Carbon, IsoSpeed, tapered head tube, Internal cable routing, Ride Tuned seat mast, 3S chain keeper, T47 BB, flat-mount disc, 142x12 mm thru-axle |
| Wheel Size | Front 28 |
| Wheel Size | Rear 28 |
| Fork | Trek Cross, full carbon, tapered carbon steerer, flat mount disc, 12x100mm thru axle |
| Fork | Unknown |
| Gears | DERAILLEUR, SHIMANO, Shimano, 1 Gears |
| Tyres | BONTRAGER, Bontrager |
| Tyres | UNKNOWN, Unknown |
| Tyres | BONTRAGER, Bontrager |
| Shifters | SHIMANO, Shimano GRX RX810, 11 speed // Shimano GRX RX810, 11 speed, |
| Kickstand | UNKNOWN, Unknown |
| Front Brake | SH, SHIMANO, Shimano RX810 hydraulic disc Shimano MT800, CentreLock, 160 mm // Shimano RT800, CenterLock, 160 mm Max brake rotor size, Shimano, Disc brake with hydraulic actuation |
| Rear Brake | SH, SHIMANO, Shimano RX810 hydraulic disc Shimano MT800, CentreLock, 160 mm // Shimano RT800, CenterLock, 160 mm Max brake rotor size, Shimano, Disc brake with hydraulic actuation |
| Rear Derailleur | SHIMANO |
| Crankset | SHIMANO |
| Chain | SHIMANO |
| Handlebar | BONTRAGER |
| Stem | BONTRAGER |
| Seatpost | BONTRAGER |
| Saddle | BONTRAGER |
| Front Light | UNKNOWN |
| Rear Light | UNKNOWN |
Please note: Manufacturers can sometimes change the specification of the products from time to time.
| | |
| --- | --- |
| Colours | CARBON SMOKE/LITHIUM GREY/TREK BLACK |
| Sizes | 49, 52, 54, 56, 58, 61 |
| Brand | Trek |
| Model Year | 2023 |
| Barcodes | 601842614044, 601842614051, 601842614068, 601842614075, 601842614082, 601842614105 |
| SKUs / Part Numbers | 5263409, 5263411, 5263412, 5263413, 5263414, 5263415 |