The E-Caliber 9.9 XX1 AXS is a light, fun and fast carbon e-MTB. It?s built to ride like a traditional cross-country bike, and it even has the same race-worthy suspension tech as Supercaliber. The sleek and subtle Fazua drive system provides a boost without adding bulk, and you get a spec loaded with high-end parts.

You want to ride your heart out on a lightweight e-MTB that rips singletrack just like a regular XC bike, but can give you an unobtrusive boost when you want one. You also want an amazing parts spec, filled with carbon and cutting-edge tech like a fully wireless electronic drive train and our IsoStrut shock.

A lightweight, full OCLV Mountain Carbon frame with 60 mm of travel, a 120 mm RockShox SID Ultimate fork with Charger Race Day damper, remote lockout and Trek's exclusive lightweight IsoStrut FOX Factory shock. A Fazua Evation motor and 250 Wh battery that can assist up to 20 mph (25 km/h in Europe) when it's on, and gives zero drag when it's off, plus a handlebar-mounted Fazua Remote FX controller. A SRAM XX1 Eagle AXS wireless electronic drive train, a Bontrager XXX carbon seat post and Kovee XXX 30 carbon wheels.

Our top-shelf E-Caliber is light, fast and built to rip. It rides like an XC race bike ? like a Supercaliber, in fact ? until you decide you want a little boost to scramble up a climb or put in a few extra laps.
- The SRAM XX1 Eagle AXS drive train is smart, smooth and completely wireless
- You get a helping hand from the motor on climbs and long rides, but it's a more natural-feeling assist that gives you an overall experience that's closer to riding an analogue bike than a typical e-MTB
- The drive system, including the motor, is easily removable. Just take it out, pop on the included cover, and you?ll have a standard mountain bike that weighs 2.9 kg less than before
- IsoStrut gives you just enough rear suspension for cross-country traction and comfort with less weight and more efficiency
- Pivotless seat stays save on weight and actively bend to help soak up trail chatter

Fast and efficient
Fazua's lightweight drive system adds a punch of power when you need it, but rides and feels like a traditional bike when you don't. You won't feel much drag or resistance when you turn it off or pass the max level of assist. The system is also compatible with a smartphone app to let you check battery status and customise your ride.

Smart software for the trail
The E-Caliber is equipped with intelligent Fazua software called BLACK PEPPER, which allows the motor to respond immediately as you start to pedal, delivers more power over a wider cadence range and lets you customise your user settings.

Removable drivepack
Remove the motor and drivepack to save 2.9 kg/6.4 lb on days when you don't need the boost. The included cover also turns the down tube into extra storage.

IsoStrut
The E-Caliber has the same innovative IsoStrut rear suspension as the World Cup-winning Supercaliber. You get 60 mm of integrated rear travel ? just the right amount of comfort and traction, without the weight or flex of traditional full suspension.

OCLV Mountain Carbon
Trek's mountain-specific carbon fibre is tougher carbon, with unique materials and lay-up procedures, Trek's advanced engineering, and a higher standard of testing.
Warranty and Service
At Bikeology, we pride ourselves on our aftersales service and the quality of the products we sell. If we can't stand over a product or a service, then we simply don't sell it.
Every bike we sell comes with a lifetime warranty on the frame. A lifetime warranty on the frame entitles you to a new frame should there be any failure caused by fatigue or defective manufacture. Should this unlikely failure happen, we will process your warranty claim and rebuild your bike from the ground up completely free of charge*.
All other parts fall under the manufacturers warranty, but rest assured, we will do everything we can to get your bike back running smooth as silk as soon as possible, after all, you put your confidence in Bikeology. Should a problem arise, well, now it's our time to prove you made the right decision in Bikeology.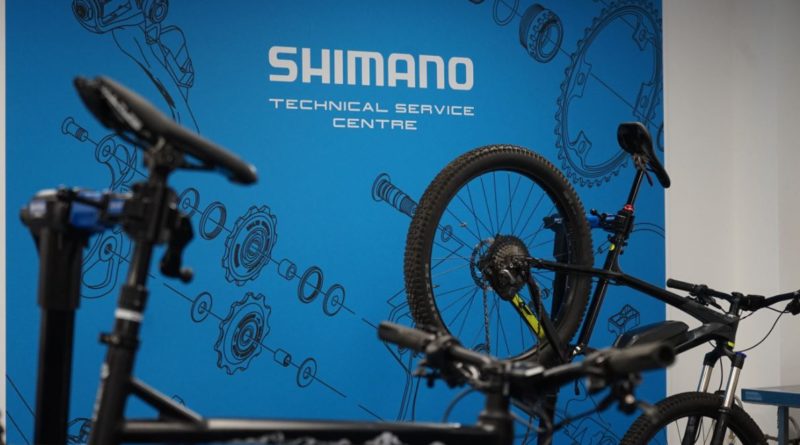 Two years FREE servicing**
As part of our drive to make your cycling experience the best it can be, we offer two years FREE servicing with every bike we sell.
What does this actually mean?
ALL labour charges are waived for 2 years from the date of purchase. For example, if your bike needed a service and a new tyre, the typical cost would be €40 plus €16 for a basic tyre. With our two years FREE servicing, this would only cost €16. If your gears need an adjustment, no charge at all!!! Buckled a wheel? Don't worry, no charge at all!!! Annual service, No Charge……you get the idea!!! ZERO Labour charges for two years**.
*Any new parts needed will be assessed on a case by case basis.
** Fork, Shock and Dropper seatposts not included.
Trek began in 1976, when a pair of determined guys set out to make the best bicycles the world had ever seen. Their vision was grounded in unswerving principles: the product would be of the highest quality craftsmanship and it would bring the joy of cycling to a broader audience.
It was this philosophy that brought Bikeology and Trek together. We know that a quality bike will bring joy and passion to people from all walks of life. With our partnership with Trek, we will continue to bring the joy of the bicycle to more and more people. Some will simply use the bicycle as a tool in their daily life, for others, the bicycle will become a passion that will define the course of their life.
Bikeology and Trek have one thing in common, we are driven by adventure, guided by our history, inspired by community, enchanted by the freedom of the open road and committed, always, to creating, using and providing the world's greatest bicycles.
| | |
| --- | --- |
| Frame | Size L, UNI, Carbon, OCLV Mountain Carbon main frame and stays, IsoStrut, tapered head tube, Knock Block, Control Freak internal routing, Boost148, 60 mm travel |
| Wheel Size | Front 29 |
| Wheel Size | Rear 29 |
| Fork | RockShox SID Ultimate, DebonAir spring, Charger Race Day damper, remote lockout, tapered steerer, 44 mm offset, Boost110, 15 mm Maxle Stealth, 120 mm travel |
| Fork | Unknown |
| Gears | DERAILLEUR, SRAM, Sram, 1 Gears |
| Tyres | BONTRAGER, Bontrager |
| Tyres | UNKNOWN, Unknown |
| Tyres | BONTRAGER, Bontrager |
| Shifters | SRAM, SRAM Eagle AXS, wireless, 12 speed, |
| Kickstand | UNKNOWN, Unknown |
| Front Brake | SH, SHIMANO, Shimano XTR M9120 4-piston hydraulic disc // Shimano XTR M9120 4-piston hydraulic disc Shimano MT900, 203 mm, CenterLock // Shimano EM910, 180 mm, CenterLock, Shimano, Disc brake with hydraulic actuation |
| Rear Brake | SH, SHIMANO, Shimano XTR M9120 4-piston hydraulic disc // Shimano XTR M9120 4-piston hydraulic disc Shimano MT900, 203 mm, CenterLock // Shimano EM910, 180 mm, CenterLock, Shimano, Disc brake with hydraulic actuation |
| Rear Derailleur | SRAM |
| Crankset | E_THIRTEEN |
| Chain | SRAM |
| Headset | UNBRANDED |
| Handlebar | BONTRAGER |
| Stem | BONTRAGER |
| Bartape / Grips | UNBRANDED |
| Seatpost | BONTRAGER |
| Saddle | BONTRAGER |
| Front Light | UNKNOWN |
| Rear Light | UNKNOWN |
| Battery Capacity | 252 |
| Battery Brand | FAZUA |
| Battery Model | FAZUA |
| Drivetrain Brand | Fazua |
| Sensor Type | PEDALFORCE |
Please note: Manufacturers can sometimes change the specification of the products from time to time.
| | |
| --- | --- |
| Colours | BL SMOKE/RADIOACTIVE CORAL, GLOSS ALPINE NAVY SMOKE/WHITE, GLOSS RADIOACTIVE RED/MATTE BLACK, MARIGOLD/RADIOACTIVE RED/BLACK |
| Sizes | L - 29 WHEEL, M - 29 WHEEL, S - 29 WHEEL, XL - 29 WHEEL |
| Brand | Trek |
| Model Year | 2021 |
| Barcodes | 601842545515, 601842545522, 601842545539, 601842545621, 601842545638, 601842545645, 601842545652, 601842545669, 601842546826, 601842546833, 601842546840, 601842546857, 601842546864, 601842546871, 601842546888, 601842546895 |
| SKUs / Part Numbers | 5256443, 5256444, 5256445, 5256446, 5256447, 5256448, 5256449, 5256450, 5256451, 5256452, 5256453, 5256454, 5256455, 5256456, 5256457, 5256458 |