The Rail 9.9 CXR is a race-ready long-travel e-bike that's ready to accelerate to the full right off the the starting line. It features our best carbon frame, smooth RockShox suspension and top-tier Shimano XTR drivetrain. But the real show stealer on this powerhouse is the limited-edition Bosch Performance Line CXR motor that accelerates faster and offers sustained power for ripping through rock gardens without pedalling. It's equipped with an extra-long range battery and smart system, plus the new Mini Remote and System Controller display that sits flush with

You want seriously fast acceleration and the best long-travel e-MTB you can find. Components matter to you, and you want the most adjustability, smoothest performance, longest range and most high-tech assist you can get. You love customisation and want all of the cool features of Bosch's smart system.

An upgraded OCLV Mountain Carbon frame with longer reach and oversized head tube and seat tube for maximum strength. An extra-long-range 750 Wh battery, ultra-adjustable RockShox ZEB Ultimate fork, RockShox Super Deluxe Ultimate Thru Shaft shock, ultra-responsive Shimano XTR 1x12 drivetrain and burly but light carbon wheels. Bosch's new limited-edition Performance Line CXR motor with faster acceleration and extended boost, a new Mini Remote, and Bluetooth® System Controller display that's integrated into the top tube.

Rail 9.9 CXR is all about power. It combines top-shelf tech with Bosch's ultra-fast accelerating, limited-edition, Performance Line CXR motor for cruising out of corners at top speed, and their biggest battery possible to power you, lap after lap. RockShox's best enduro fork, the super-refined shifting of XTR, an updated frame and AirWiz pressure monitoring come together to make it the full package for e-MTB racing.
- The Carbon Rail Gen 4 has the same enduro-inspired geometry and huge battery as the previous generation, but now it has a pocket in the top tube that makes Gen 4 compatible with Bosch?s integrated System Controller and Mini Remote
- Bosch's limited-edition CXR motor gives you more power out of the gate and keeps it sustained for ripping through rock gardens when you can't pedal
- The System Controller shows your currently-selected assist level and remaining battery level. Its neatly integrated into the top tube for maximum protection and a sleek look
- Bosch's smart system gives you all the same power and responsiveness with a new discrete Mini Remote that's streamlined with just the controls you need at your fingertips to toggle through assist levels or change to walk mode
- TyreWiz and AirWiz let you confirm that your tyres, fork and shock are at the right pressure at a glance. No more getting the pump or gauge out just to check

Performance Line CX Race motor
The limited-edition Race motor delivers explosive acceleration, full throttle jump out of corners and the fastest possible ride. The Performance Line CX Race Edition is the perfect choice for e-MTB racers and expert riders who want more power off of the starting line.

Removable Integrated Battery
RIB is a one-piece battery and cover with a built-in handle that can easily be removed and re-installed in the frame with no tools and no hassle. It?s the most convenient way to remove your battery for transport, security or just easier charging.

Bosch Mini Remote
The compact, ergonomic Mini Remote lets you easily change assist level, activate Walk mode, or turn on optional lights, all without moving your hand off the handlebar. Plus, it's wireless and connects with your System Controller via Bluetooth

Bosch System Controller
The System Controller gives you a quick overview of your assist mode and battery level without distracting you from the ride. It's integrated into the top tube so it's out of the way but still easy to see with LED indicators. It also connects to the eBike Flow app via Bluetooth for accessing ride stats and performing system updates.

RockShox AirWiz and Quarq TireWiz
TyreWiz monitors your tyre pressure while AirWiz monitors your fork and shock pressure. Set your desired pressure in the SRAM AXS app and then just check the lights before each ride ? red means you need a pump, green means go and ride.

Bosch eBike Flow app
The new eBike Flow app turns your ride into a personalised experience. Use it to customise your motor's assist behaviour, track your ride stats and integrate your data with apps like Strava and Apple Health. There's even handy features like navigation and service reminders.
Warranty and Service
At Bikeology, we pride ourselves on our aftersales service and the quality of the products we sell. If we can't stand over a product or a service, then we simply don't sell it.
Every bike we sell comes with a lifetime warranty on the frame. A lifetime warranty on the frame entitles you to a new frame should there be any failure caused by fatigue or defective manufacture. Should this unlikely failure happen, we will process your warranty claim and rebuild your bike from the ground up completely free of charge*.
All other parts fall under the manufacturers warranty, but rest assured, we will do everything we can to get your bike back running smooth as silk as soon as possible, after all, you put your confidence in Bikeology. Should a problem arise, well, now it's our time to prove you made the right decision in Bikeology.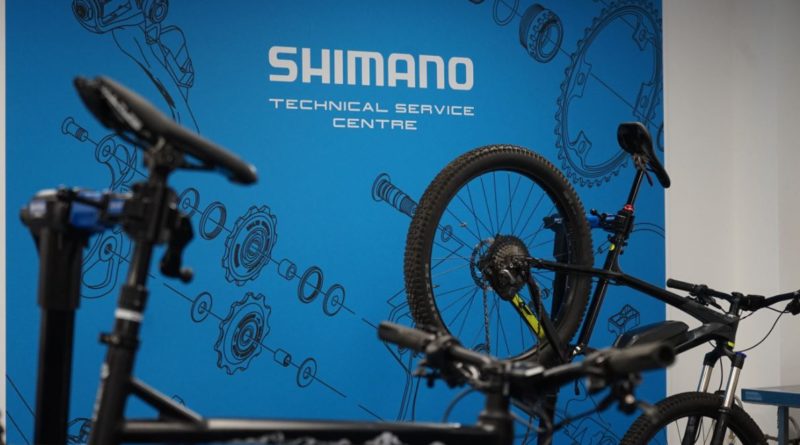 Two years FREE servicing**
As part of our drive to make your cycling experience the best it can be, we offer two years FREE servicing with every bike we sell.
What does this actually mean?
ALL labour charges are waived for 2 years from the date of purchase. For example, if your bike needed a service and a new tyre, the typical cost would be €40 plus €16 for a basic tyre. With our two years FREE servicing, this would only cost €16. If your gears need an adjustment, no charge at all!!! Buckled a wheel? Don't worry, no charge at all!!! Annual service, No Charge……you get the idea!!! ZERO Labour charges for two years**.
*Any new parts needed will be assessed on a case by case basis.
** Fork, Shock and Dropper seatposts not included.
Trek began in 1976, when a pair of determined guys set out to make the best bicycles the world had ever seen. Their vision was grounded in unswerving principles: the product would be of the highest quality craftsmanship and it would bring the joy of cycling to a broader audience.
It was this philosophy that brought Bikeology and Trek together. We know that a quality bike will bring joy and passion to people from all walks of life. With our partnership with Trek, we will continue to bring the joy of the bicycle to more and more people. Some will simply use the bicycle as a tool in their daily life, for others, the bicycle will become a passion that will define the course of their life.
Bikeology and Trek have one thing in common, we are driven by adventure, guided by our history, inspired by community, enchanted by the freedom of the open road and committed, always, to creating, using and providing the world's greatest bicycles.
| | |
| --- | --- |
| Frame | Size L, UNI, Carbon, OCLV Mountain Carbon main frame, 1.8'' lower head tube, Bosch System Controller-compatible, Removable Integrated Battery (RIB), Knock Block 2.0, guided internal routing, 34.9 mm seat tube, magnesium rocker link, Motor Armour, Mino Link, ABP, Boost148, 12 mm thru-axle, 150 mm travel |
| Wheel Size | Front 29 |
| Wheel Size | Rear 29 |
| Fork | RockShox ZEB Ultimate, AirWiz, DebonAir spring, Charger 3 RC2 damper, 1.8" oversized tapered steerer, eMTB optimised crown, 44 mm offset, Boost110, 15 mm Maxle Stealth, 160 mm travel |
| Fork | Unknown |
| Gears | DERAILLEUR, SHIMANO, Shimano, 1 Gears |
| Tyres | BONTRAGER, Bontrager |
| Tyres | UNBRANDED, Unbranded |
| Tyres | BONTRAGER, Bontrager |
| Shifters | SHIMANO, Shimano XTR M9100, 12-speed, |
| Kickstand | UNKNOWN, Unknown |
| Front Brake | SH, SHIMANO, Shimano XTR M9120 4-piston hydraulic disc // Shimano XTR M9120 4-piston hydraulic disc Shimano RT86, 6-bolt, 203 mm Max brake rotor size, Shimano, Disc brake with hydraulic actuation |
| Rear Brake | SH, SHIMANO, Shimano XTR M9120 4-piston hydraulic disc // Shimano XTR M9120 4-piston hydraulic disc Shimano RT86, 6-bolt, 203 mm Max brake rotor size, Shimano, Disc brake with hydraulic actuation |
| Rear Derailleur | SHIMANO |
| Crankset | E_THIRTEEN |
| Chain | SHIMANO |
| Handlebar | BONTRAGER |
| Stem | BONTRAGER |
| Bartape / Grips | BONTRAGER |
| Seatpost | BONTRAGER |
| Seatpost Clamp | UNBRANDED |
| Saddle | BONTRAGER |
| Front Light | UNKNOWN |
| Rear Light | UNKNOWN |
| Battery Capacity | 625 |
| Battery Brand | BOSCH |
| Battery Model | BOSCH |
| Drivetrain Brand | Bosch |
| Sensor Type | PEDALFORCE |
Please note: Manufacturers can sometimes change the specification of the products from time to time.
| | |
| --- | --- |
| Colours | DEEP SMOKE, LAVA |
| Sizes | L, M, XL |
| Brand | Trek |
| Model Year | 2023 |
| Barcodes | 768682485569, 768682485644, 768682485781, 768682485866, 768682485989, 768682486047 |
| SKUs / Part Numbers | 5304842, 5304843, 5304844, 5304846, 5304847, 5304848 |