The Powerfly 7 Equipped outfits our best hardtail electric mountain bike with everything you need for rugged daily commutes and trail adventures. It features a powerful Bosch smart system motor and our user-friendly Removable Integrated Battery (RIB) system. It's built with a 1x12 Shimano drivetrain and a dropper post, plus commute-ready accessories like mudguards, a rear rack, and front and rear lights that are powered by the e-MTB system.

You want an e-MTB with user-friendly, commute-ready features and an upgraded parts spec for taking on bigger bike-fuelled adventures. You also want an upgraded controller with a full-colour screen that gives you Bluetooth connectivity and loads of enhanced ride tracking and fitness features, plus a smart system for custom tuneability.

A durable aluminium frame that fully encases a long-range 625 Wh battery for sleek looks and protection on the trail, a Bosch Performance CX smart system motor that assists up to 20 mph (25 km/h in Europe), a Bosch Kiox controller, a 1x12 Shimano SLX/XT drivetrain, a 120 mm suspension fork with lockout, a dropper post, Shimano 4-piston brakes and Line Comp 30 wheels. Comes equipped with mudguards, a rear rack, and front and rear lights powered by the battery.

This bike is made for rugged commutes, bikepacking adventures and anyone who wants a hill-climbing boost to get to the fun stuff faster. It comes with a high-end Bosch smart system motor, long-range battery and upgraded suspension fork for more capability.
- Bosch's new smart system gives you all the same power and responsiveness with a new Bluetooth-connected LED remote and eBike Flow app that puts even more control and customisation at your fingertips
- The bigger battery means you can adventure for longer between charges
- The controller has Walk Assist and an intelligent e-MTB mode that automatically delivers the right amount of power based on your terrain
- It comes equipped with lights, mudguards and a rear rack so you're ready to ride right from the start
- The size S frame features a curved top tube that makes standing over the bike easier. Plus, Smart Wheel Sizing means you'll get the fastest wheel that fits ? 29? wheels on larger frames, 27.5? wheels on smaller frames

Removable Integrated Battery
RIB is a one-piece battery and cover with a built-in handle that can easily be removed and re-installed in the frame with no tools and no hassle. It?s the most convenient way to remove your battery for transport, security or just easier charging.

Bosch Performance Line CX motor
The Bosch Performance Line CX sets the standard for eMTB performance with up to 85 Nm of torque and an intelligent eMTB mode with Extended Boost that automatically adjusts the amount of assist based on the terrain.

Bosch LED Remote
The Bosch smart system LED remote lets you easily change assist modes, activate walk mode or turn on optional lights. The bright LEDs are easy to see in any light, and show you your battery level and assist mode at a glance.

Bosch Kiox 300 display
The Bosch Kiox 300 is tough, compact and easy to read with a full-colour display. Keep ride data right where you can see it including rider power, motor output, speed, remaining range and more.

Adventure-ready accessories
The Powerfly Equipped gives you maximum utility thanks to pre-installed accessories. You get a kickstand, front and rear lights, plus mudguards and a rear rack custom made for clean integration.

Bosch eBike Flow app
The new eBike Flow app turns your ride into a personalised experience. Use it to customise your motor's assist behaviour, track your ride stats and integrate your data with apps like Strava and Apple Health. There's even handy features like navigation and service reminders.
Warranty and Service
At Bikeology, we pride ourselves on our aftersales service and the quality of the products we sell. If we can't stand over a product or a service, then we simply don't sell it.
Every bike we sell comes with a lifetime warranty on the frame. A lifetime warranty on the frame entitles you to a new frame should there be any failure caused by fatigue or defective manufacture. Should this unlikely failure happen, we will process your warranty claim and rebuild your bike from the ground up completely free of charge*.
All other parts fall under the manufacturers warranty, but rest assured, we will do everything we can to get your bike back running smooth as silk as soon as possible, after all, you put your confidence in Bikeology. Should a problem arise, well, now it's our time to prove you made the right decision in Bikeology.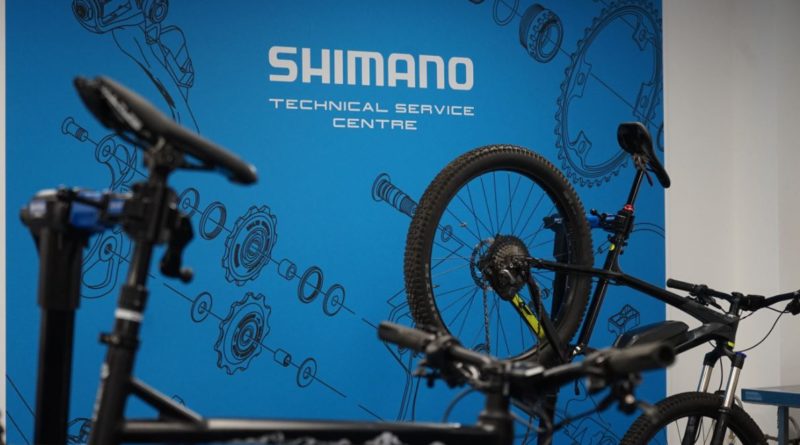 Two years FREE servicing**
As part of our drive to make your cycling experience the best it can be, we offer two years FREE servicing with every bike we sell.
What does this actually mean?
ALL labour charges are waived for 2 years from the date of purchase. For example, if your bike needed a service and a new tyre, the typical cost would be €40 plus €16 for a basic tyre. With our two years FREE servicing, this would only cost €16. If your gears need an adjustment, no charge at all!!! Buckled a wheel? Don't worry, no charge at all!!! Annual service, No Charge……you get the idea!!! ZERO Labour charges for two years**.
*Any new parts needed will be assessed on a case by case basis.
** Fork, Shock and Dropper seatposts not included.
Trek began in 1976, when a pair of determined guys set out to make the best bicycles the world had ever seen. Their vision was grounded in unswerving principles: the product would be of the highest quality craftsmanship and it would bring the joy of cycling to a broader audience.
It was this philosophy that brought Bikeology and Trek together. We know that a quality bike will bring joy and passion to people from all walks of life. With our partnership with Trek, we will continue to bring the joy of the bicycle to more and more people. Some will simply use the bicycle as a tool in their daily life, for others, the bicycle will become a passion that will define the course of their life.
Bikeology and Trek have one thing in common, we are driven by adventure, guided by our history, inspired by community, enchanted by the freedom of the open road and committed, always, to creating, using and providing the world's greatest bicycles.
| | |
| --- | --- |
| Frame | Size L, UNI, Aluminium, Alpha Platinum Aluminium, Removable Integrated Battery (RIB), tapered head tube, Control Freak internal routing, Motor Armour, Boost148, 12 mm thru axle |
| Wheel Size | Front 29 |
| Wheel Size | Rear 29 |
| Fork | SR Suntour Zeron 35, air spring, LO R damper, hydraulic lockout, tapered steerer, 44 mm offset, Boost110, 15 mm bolt-on thru axle, 120 mm travel |
| Fork | Unknown |
| Gears | DERAILLEUR, SHIMANO, Shimano, 1 Gears |
| Tyres | BONTRAGER, Bontrager |
| Tyres | WELLGO, Wellgo |
| Tyres | UNKNOWN, Unknown |
| Shifters | SHIMANO, Shimano SLX M7100, 12-speed, |
| Kickstand | PLETSCHER, Pletscher |
| Front Brake | SH, SRAM, SRAM DB 8 4-piston hydraulic disc // SRAM DB 8 4-piston hydraulic disc SRAM CenterLine, 6-bolt, round edge, 200 mm Max brake rotor size, Sram, Disc brake with hydraulic actuation |
| Rear Brake | SH, SRAM, SRAM DB 8 4-piston hydraulic disc // SRAM DB 8 4-piston hydraulic disc SRAM CenterLine, 6-bolt, round edge, 200 mm Max brake rotor size, Sram, Disc brake with hydraulic actuation |
| Rear Derailleur | SHIMANO |
| Crankset | E_THIRTEEN |
| Chain | SHIMANO |
| Headset | FSA |
| Handlebar | BONTRAGER |
| Stem | BONTRAGER |
| Bartape / Grips | BONTRAGER |
| Seatpost | TRANZX |
| Saddle | BONTRAGER |
| Mudguards | TREK |
| Front Light | UNKNOWN |
| Rear Light | UNKNOWN |
| Battery Capacity | 625 |
| Battery Brand | UNKNOWN |
| Battery Model | UNKNOWN |
| Drivetrain Brand | Bosch |
| Sensor Type | PEDALFORCE |
Please note: Manufacturers can sometimes change the specification of the products from time to time.
| | |
| --- | --- |
| Colour | |
| Sizes | |
| Brand | Trek |
| Model Year | 2023 |
| Barcode | 601842783719 |