The Fuel EXe 9.8 XT is a new breed of mountain bike that brings nearly invisible power to the trail in an e-package that's compact and adapts to your riding. It's fully loaded with a tiny-but-mighty TQ transmission that gives you assist when you need it but disappears for a true trail bike feel on descents. A carbon fibre frame keeps your ride light and responsive, and an upgraded RockShox suspension package pairs with Shimano XT shifting to finish the build with the perfect balance of performance and price.
You're a trail rider who wants the best of both traditional and e-mountain bikes. You don't want to compromise on nimble control for power, but want a little assist on the ups. You appreciate the latest technology and want upgrades where they matter most. You don't want to lose out on the natural experience of mountain biking and want a refined motor that quietly assists while you ride.
An OCLV Mountain Carbon frame equipped with a fully encased 360 Wh battery and TQ harmonic pin ring transmission with a smart charging port, integrated LED display and discreet handlebar remote. Plus, a 150 mm RockShox Lyrik Select+ fork with DebonAir spring and Charger 2.1 RC damper, and 140 mm RockShox Super Deluxe Select+ rear suspension. All wrapped up with the precise shifting and modulation of a Shimano XT drivetrain.
The Fuel EXe 9.8 is an e-bike that evolved for the trail, with a lively and playful ride on descents and intuitive assist that adapts to your riding on the climbs. Its equipped with a tiny and powerful TQ transmission that tucks away quietly so you can stay in the moment on the trail, and is finished off with the precise shifting of Shimano XT, carbon wheels and an upgraded suspension package, putting your money where it matters most.
It finds the perfect balance between a traditional and electric ride, with adaptive assist that disappears under you on climbs, and a nimble ride that feels natural and playful on descents
Its tiny-but-mighty TQ transmission is tuned for the trail, keeping things quiet so you can stay in the moment, plus it ramps up power with you for a natural ride feel
The smart charge port, sleek integrated display and discreet controls keep the bike looking and feeling like a traditional mountain bike
It keeps your ride silky smooth even when the trail gets rowdy thanks to the upgraded RockShox suspension package that offers 150 mm of front and 140 mm of rear travel
You'll be able to add on a range extender when you want a little extra fuel in the tank for big days on the bike
Warranty and Service
At Bikeology, we pride ourselves on our aftersales service and the quality of the products we sell. If we can't stand over a product or a service, then we simply don't sell it.
Every bike we sell comes with a lifetime warranty on the frame. A lifetime warranty on the frame entitles you to a new frame should there be any failure caused by fatigue or defective manufacture. Should this unlikely failure happen, we will process your warranty claim and rebuild your bike from the ground up completely free of charge*.
All other parts fall under the manufacturers warranty, but rest assured, we will do everything we can to get your bike back running smooth as silk as soon as possible, after all, you put your confidence in Bikeology. Should a problem arise, well, now it's our time to prove you made the right decision in Bikeology.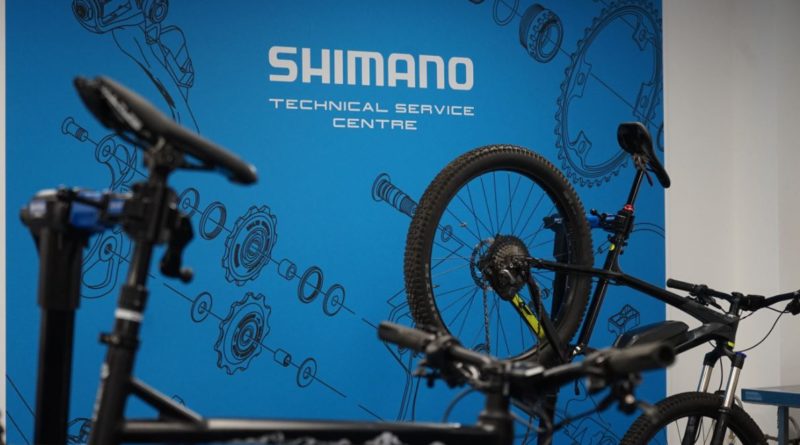 Two years FREE servicing**
As part of our drive to make your cycling experience the best it can be, we offer two years FREE servicing with every bike we sell.
What does this actually mean?
ALL labour charges are waived for 2 years from the date of purchase. For example, if your bike needed a service and a new tyre, the typical cost would be €40 plus €16 for a basic tyre. With our two years FREE servicing, this would only cost €16. If your gears need an adjustment, no charge at all!!! Buckled a wheel? Don't worry, no charge at all!!! Annual service, No Charge……you get the idea!!! ZERO Labour charges for two years**.
*Any new parts needed will be assessed on a case by case basis.
** Fork, Shock and Dropper seatposts not included.
Trek began in 1976, when a pair of determined guys set out to make the best bicycles the world had ever seen. Their vision was grounded in unswerving principles: the product would be of the highest quality craftsmanship and it would bring the joy of cycling to a broader audience.
It was this philosophy that brought Bikeology and Trek together. We know that a quality bike will bring joy and passion to people from all walks of life. With our partnership with Trek, we will continue to bring the joy of the bicycle to more and more people. Some will simply use the bicycle as a tool in their daily life, for others, the bicycle will become a passion that will define the course of their life.
Bikeology and Trek have one thing in common, we are driven by adventure, guided by our history, inspired by community, enchanted by the freedom of the open road and committed, always, to creating, using and providing the world's greatest bicycles.
| | |
| --- | --- |
| Frame | Unisex, Carbon, Size 44 |
| Wheel Size | Size 29 |
| Gears | Shimano XT M8100, long cage, 12 Gears |
| Rear Brake | Shimano XT M8120 4-piston hydraulic disc // Shimano XT M8120 4-piston hydraulic disc Shimano RT76, 6-bolt, 203 mm, Disc brake with hydraulic actuation |
| Front Brake | Shimano XT M8120 4-piston hydraulic disc // Shimano XT M8120 4-piston hydraulic disc Shimano RT76, 6-bolt, 203 mm, Disc brake with hydraulic actuation |
| Tyres | Bontrager SE5 Team Issue, Tubeless Ready, Core Strength sidewalls, aramid bead, 120 tpi, 29x2.50"" |
| Rear Derailleur | Shimano XT M8100, long cage |
| Shifters | Shimano XT M8100, 12-speed |
| Chain | Shimano XT M8100, 12-speed |
| Casette | Shimano XT M8100, 10-51, 12-speed |
| Handlebar | Bontrager RSL Integrated handlebar/stem, OCLV Carbon, 27.5 mm handlebar rise, 820 mm width, 0-degree stem rise, 45mm stem length |
| Stem | |
| Bartape / Grips | Bontrager XR Trail Elite, nylon lock-on |
| Seatpost | Bontrager Line Elite Dropper, 170 mm travel, MaxFlow, internal routing, 34.9 mm, 485 mm length |
| Saddle | Bontrager Arvada, austenite rails, 138 mm width |
| Wheels | Bontrager Line Elite 30, OCLV Mountain Carbon, Tubeless Ready, 6-bolt, Boost110, 15 mm thru axle, 29' Wheel Size |
| Front Light | |
| Rear Light | |
| Kickstand | |
| Battery Brand | UNKNOWN |
| Battery Model | TQ 360 Wh |
| Drivetrain Brand | Other |
| Sensor Type | PEDALFORCE |
Please note: Manufacturers can sometimes change the specification of the products from time to time.
| | |
| --- | --- |
| Colour | |
| Sizes | |
| Brand | Trek |
| Model Year | 2023 |
| Barcode | 601842740484 |